Testimonials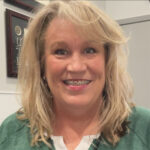 "I definitely believe in Myofunctional Therapy. It has saved my life."
"I just had no idea that your lips and your tongue, and your teeth were just so vital to this whole process."
"I'm breathing better, sleeping better … I'm dreaming … a lot!"

– Susan S.
Susan Talks about her Myofunctional Therapy Journey
Susan talks about the beginning of her journey and the various other treatments she has received.
Susan explains how Myofunctional Therapy, combined with other treatments, has helped her feel so much better.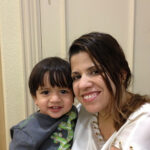 My son was diagnosed with Apraxia when he was 22 months old by a New York neurologist. He started Speech therapy with Rebecca the same month he got diagnosed. Prior to seeing Rebecca, he had worked with 3 different speech therapists, but we saw little to no improvement. When Liam started seeing Rebecca, he had 5 words at the most—he would mainly just grunt when he wanted things. Rebecca started seeing Liam twice a week, and then 3 times a week. Now, a year later, Liam speaks in full sentences and uses complex phrases. He amazes us every day with his vocabulary. He is not the same kid! He is also a very happy child and more confident as a result of being able to speak and be understood. Rebecca is not only very talented and competent at what she does; she is also sweet and engaging! My son talks about her often and refers to his therapy time as an exciting time of the day to "play with Becca!" My son is attracted to animated personalities, and he would have not made the progress he made if it weren't for Rebecca's fun and engaging demeanor. Rebecca has become part of our family and we will forever be grateful to her for all that she has done to help our child. We love Becca!

-Juliana D.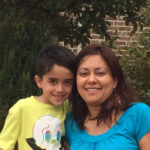 Ms. Rebecca is "Awesome"! My son John's speech has greatly improved since working with her. We have been working with Rebecca for a year now, meeting once a week. Rebecca has worked with him to improve his articulation through oral motor exercises, manual stimulation, games, and other fun activities. As a bonus, her sessions have helped to strengthen John's reading skills. We could not be more pleased with Rebecca's professionalism, compassion, and dedication. From her first session with John, she has built a nurturing teacher student relationship with him. He absolutely enjoys his sessions with Rebecca, and has greatly benefited from them. And as a result, our entire family has as well.

– Shelly D.